Chris Manning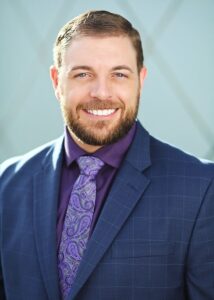 Candidate for US Representative, District 3
Website
ChrisManning grew up in the small town of Kirtland and graduated from Kirtland Central High. He lettered in 3 sports and won a state championship. He was also involved in the Boy Scouts of America and earned his Eagle Scout award. After high school he attended college in Arizona, first at Mesa Community College then transferred to Arizona State University. He left college in 2006 to join the Army National Guard. He served for 6 years with a combat deployment to Afghanistan in 2007-2008. He received several awards while in the military and was promoted to sergeant. He spent the last three years as a member of the scout/sniper platoon as a scout. He graduated from ASU in 2011 with a B.A.E in secondary education with an emphasis in history. After college he went to work for Liberty Mutual Insurance and worked in the auto claims department. In just under one year he was promoted to a new department. In 2014 he returned home to assist his father get through the first year of his new business. After helping to get his family through the first year he moved to San Antonio to work at USAA's corporate headquarters. In 2016 he returned home to New Mexico to work full time at the family business. He has always had an independent streak, but in 2016 he changed his registration from independent to Libertarian as he believed only the Libertarian party remained a party of principle. He's running for U.S. Congress to return local control to our schools and give parents more choice, to stop the government from infringing on your civil liberties, and to end the cycle of wasteful and excessive spending. Join our team and help send a principled veteran to Washington.
Email: chrismanning@chrismanningforcongress.org
Disclaimer: LPNM.US posts candidate information without prejudice and with equal access to all Libertarian candidates in New Mexico. The party and its board do not endorse any particular candidate. For more info or to submit candidate information, please contact the party directly at the links provided on the main menu.