KEYNOTE SPEAKERS
Robin Koerner & Jenn Gray
Robin Koerner

Robin Koerner is a member of the Faculty Network of the Foundation of Economic Education, as well as a political and economic commentator for the Huffington Post, Independent Voter Network, and other sites.
He holds graduate degrees in both Physics and the Philosophy of Science from the University of Cambridge (U.K.). British born, he recently became a citizen of the USA.
He founded WatchingAmerica.com, an organization of over 150 volunteers that translates and posts in English views about the USA from all over the world. Robin may be best known for having coined the term "Blue Republican" to refer to liberals and independents who joined the GOP to support Ron Paul's bid for the presidency in 2012 (and, in so doing, launching the largest coalition that existed for that candidate).
Robin's book, If You Can Keep It, and his work as a trainer, consultant and campaign strategist, focus on bringing people together across political divisions, with a view to winning supporters for liberty, rather than just arguments.
http://www.RobinKoerner.com
JENN GRAY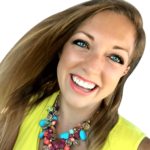 Jenn Gray is the host of the Leading Liberty podcast and one of the most sought-after marketing and fundraising experts in the liberty movement.
Best known for her record-breaking success with Larry Sharpe's campaign for governor of New York, she recently became the first campaign strategist ever to raise 6 figures in the first quarter for a state-level Libertarian, out-raising all of Sharpe's Republican challengers combined times five.
Jenn works exclusively with pro-liberty non-profits and political campaigns, most recently as a digital marketing strategist for Reason magazine and a successfully elected libertarian on her hometown city council — for which she was a finalist for Campaign & Elections magazine's coveted Reed Award for Best Use of Video on a Social Platform.
During the 2016 election cycle, she self-funded video ad campaigns for Johnson Weld that reached over a million non-libertarians for a fraction of a penny apiece — and has since taught hundreds of activists how to replicate her results.
Jenn is a top ten graduate of Hillsdale College, a former development director at the Goldwater Institute and Prometheus Institute, an instructor in the Libertarian Leadership Academy, and a featured guest in several libertarian media outlets and the I Am Gary Johnson documentary film.