Grady Owens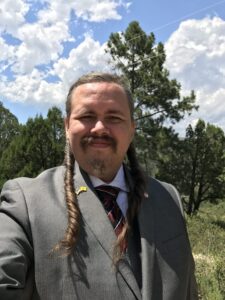 Candidate for US Representative, District 2
Website
Grady Owens grew up in a township suburb of Cincinnati, Ohio, attending public grade school before being accepted to St. Xavier High School, where he graduated with honors. An on-again off-again student of astrophysics, mathematics, and optics at New Mexico Tech, he presently works at an observatory deep in the Sacramento Mountains full-time, attending classes on the side. He's been a resident of southern New Mexico since 2003, and his history and personal connections within the various locales therein makes him passionate about representing Congressional District 2 as a whole.
Click here to print out his petition. Sign and return to the address listed on it by Feb 6. 2018 Nominating Petition-Grady Owens
Disclaimer: LPNM.US posts candidate information without prejudice and with equal access to all Libertarian candidates in New Mexico. The party and its board do not endorse any particular candidate. For more info or to submit candidate information, please contact the party directly at the links provided on the main menu.