Lloyd Princeton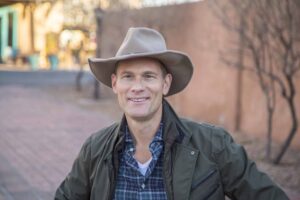 Candidate for US Representative, District 1
Website
For two decades, Lloyd Princeton has been raising up individuals and companies through consulting and mentorship. Today he wants to focus on the people, because he doesn't believe the country and the state is truly represented in modern politics.
Lloyd's family has lived in New Mexico for 40 years, and a couple years ago, he joined them to be closer to his mother. He's proud to call New Mexico home, and while he's learned about the many wonderful things the state has to offer, he also understands the obstacles ahead.
He wants to help diversify the economy, reform the criminal justice system, and inform early childhood education — current action isn't working and the government has too much power. To tackle these issues, a perspective outside the two-party system is what New Mexico needs. The same methods are holding the state back, and Lloyd wants to be the spark that ignites change.
Disclaimer: LPNM.US posts candidate information without prejudice and with equal access to all Libertarian candidates in New Mexico. The party and its board do not endorse any particular candidate. For more info or to submit candidate information, please contact the party directly at the links provided on the main menu.