Organizational Structure
The Libertarian Party of New Mexico uses an organizational structure that maximizes efficiency and facilitates decision-making. The organziation's chart looks like this:
LPNM Membership
|
Executive Committee
↓↑
Central Committee
|
Steering Committee
|
Departmental Committees
At the top of the structure is the LPNM Membership, which is currently comprised of around 7,000 people at various tiers including affiliate members, caucus members and life members.
The Executive Committee is directly elected by the membership in odd numbered state conventions for 2 year terms and represents the executive officers of the organization: Chairperson, Vice Chair, Secretary, and Treasurer. These committee members perform all of the day-to-day management activities of the organization.
The members vest decision-making authority in the Central Committee. Comprised of as many as 181 members who are elected to seats by members at the statewide and county level, this body makes all major decisions regarding the organization's goals, strategy, policy and operations. It is similar to a corporate board of directors.
The Steering Committee is comprised of all members of the Executive Committee, plus all Cabinet Officers (see below). The Steering Committee develops recommendations for long-range plans and goals for the organization and submits them to the Central Committee for discussion/debate/approval/rejection. The Steering Committee also facilitates collaboration between the Departmental Committees.
The Departmental Committees stand beneath the Steering Committee. The chairs of these committees are Cabinet Officers, who serve on the Steering Committee. Members of the Departmental Committees develop the organizational plans and goals that have been approved by the Central Committee and execute the projects that support the daily activities of the organization. The three Departmental Committees are:
Finance/Administrative/Communications Committee
Membership/Outreach/Technology Committee
Politics/Policy/Compliance & Legal/Constitution & Bylaws Committee
 **Our party is growing quickly! We need volunteers – including some chairs- for these committees! Please visit the Volunteer page to learn more about how to volunteer!
Executive Leadership
        CHRIS LUCHINI
Chair
     After the early indiscretions of youth, Chris Luchini has been a lifelong Libertarian. He has been active in Libertarian politics since the 1980s  in various states such as New Mexico, California and Illinois. While the 2016 Johnson campaign manager for Los Alamos County, he lead a very active team to garner the highest vote percentage of any county in the US for Johnson. While Membership Chair of the Libertarian Party of New Mexico, coordinated the accumulation of voter data bases to allow for an efficient campaign for 2017 and 2018 election cycle candidates.
      He grew up in southern New Mexico and holds a PhD in High Energy Physics. He worked for NASA and Los Alamos National Laboratory before launching his own businesses including a green energy business and a specialty software business for governmental agencies among others.​
HELEN MILENSKI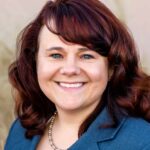 Vice-Chair
Helen M. Milenski was born in Kansas, but moved to New Mexico with her family in 1988. She
graduated from Los Alamos High School and has a deep affection for Los Alamos as her
hometown. She has a strong love for her two beautiful daughters and supportive husband.
She returned to school in 2013 and graduated from the University of New Mexico – Los Alamos
with her Associate of Science in Pre-Engineering. During her education she was awarded
several scholarships as well as two internships with Los Alamos National Laboratory. Upon
being awarded her degree she was offered a position with Chemistry – Chemical Diagnostics
and Engineering at LANL.
She became a Libertarian years ago when she felt that the current two party system was broken
and no longer represented the people. "The two party system juggles the citizens back and
forth, and with each fumble we lose more freedom. Libertarianism tries to give back those
freedoms which we are losing, or are in danger of losing."
Helen became involved with the Libertarian Party during the recent Gary Johnson bid for the
Presidency. Shortly after the election she volunteered to take on the job as the Los Alamos
County Chairperson for the Libertarian Party of New Mexico (LPNM). She now has agreed to
take on the job as the Vice Chair at the state level for the Libertarian Party of New Mexico.
She has been involved locally, fighting for private property rights against governmental
overreach in the form of authoritarian county ordinances. She has been vocal in calling for her
local County Council to hold a higher degree of fiscal stewardship and budgetary scrutiny. Both
of these ideals are part of the core Libertarian principles.
DAVID CLEMENTS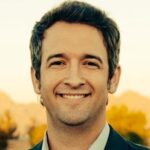 Vice Chair of Legal Affairs
RANOTA BANKS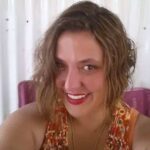 Secretary
Since her youth, Ranota Banks has been in the hot pursuit of acquiring knowledge. One day, she looked up from her book and realized that reality was beginning to mirror the plot of a dystopian novel.
     Alarmed, she began her journey to help bring liberty back. Armed with knowledge, she began volunteering to assist with liberty-minded candidates. This eventually led her to the front steps of Libertarianism. For her and her activist family, it became more than a political party; it was a way of life.
     Ranota spends her time in Northern New Mexico with her family continuing the pursuit of knowledge, volunteering, and promoting liberty.
Rebecca Lescombes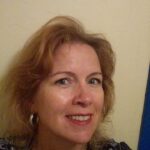 Treasurer
Treasurer Rebecca Lescombes has been involved in New Mexico small business and agriculture since her high school days. She assisted her grandparents in their fields and their farmers' market stand in Las Cruces, worked in the hospitality industry as both back of the house and front of the house staff,  served as an accounting liaison in an international materials conglomerate, acted as CFO in a regional food manufacturer,  and is now a co-owner of Southwest Wines, a New Mexico winery featuring vertical integration from agricultural production, manufacturing, and distribution through traditional wholesale channels as well as its own restaurants and store.
She received a bachelor's degree in accounting from NMSU. Currently, in addition to serving in an advisory role at Southwest Wines, she also serves as secretary for the Board of Directors of the Deming-Luna County Chamber of Commerce, and is a member of Silver Spikes, a Luna County organization that works as a liaison between local businesses, local government and state government. She also is on the Tourism Development Committee in Deming, NM.
She has lived in New Mexico since she was a young girl, and she now makes her home in Deming, NM, with her husband and 6 children. In her spare time, she enjoys hiking, camping, card games, and cooking.
Central Committee
The LPNM Central Committee is a large body that can range in size from a minimum of 49 members to a maximum greater than 180 members, depending on the number of registered Libertarian voters in the state.
Read more about the composition and duties of the CentCom.
Current members of the Central Committee include:
Paul Ryan McKenney – 1st Congressional District
Vacant– 1st Congressional District (email the chair to be considered for this position!)
Jessica Murphy – 2nd Congressional District
       Mayna Myers – 2nd Congressional District
Debbie Espie – 3rd Congressional District
Ginger Grider – 3rd Congressional District
        Rheanna Hastey – At-Large
Krik Myers – At-Large
Ross Redmon – At-Large
Jay Vandersloot – At-Large
        Lucia Franco– At Large
       Lance Frizzell-Reynolds– At Large
       Don Bruckner County Affiliate, Bernillio
        Micki Shillito County At Large, Luna
        Coty Wheeler County Chair, Curry


        Cynthia"Cyndi" Reinhardt Chair, Sandoval

        Clinton Lanier County Chair, Dona Ana
        Scott Milenski, County Affiliate, Los Alamos
         Laura Burrows, County At Large, Los Alamos
         Nathanel Banks, County at Large, San Juan
          Tony Schmitz, County Chair, San Juan
Cabinet Officers
County Affiliate Organizations
The LPNM encourages each county to organize its own affiliate group. Currently, about 15 New Mexico counties have active affiliate organizations. These affiliates are autonomous entities. Find county contact information here.
Save
Save
Save
Save
Save
Save
Save
Save